Responding to an advertisement posted on an internal website at her workplace promoting Capacity Canada's MatchBoard program changed Olga Gappasova's life.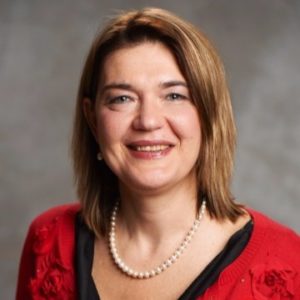 Getting involved in the program, which pairs employees from major corporations to volunteer positions on the boards of charitable non-profit organizations, lead the Manulife executive to the Central West Specialized Developmental Services (CWSDS) in Oakville.
The organization supports individuals with developmental disabilities, with a focus on complex needs, and hits very close to home for the insurance company executive.
"I am passionate about the cause because my son is a special needs child," says Gappasova, a senior analyst at Manulife. "Also, I am a resident of Oakville and I feel it is a really rewarding experience to support a local organization."
The CWSDS has roots in the Oakville region dating back to the early 1970s when the Ministry of Government Services bought 12 acres formerly known as the Ortona Army Barracks from the Federal Government of Canada and constructed a property to support a facility to assist people with a developmental disability.
It became known as the Oakland Regional Centre and expanded in 1986 to provide a wide range of non-residential supports to more than 1,000 individuals and families. The services it provided continued to expand and in 2005 its name was changed to the CWSDS.
Despite a lack of board experience, Gappasova says MatchBoard provided her with a very personalized approach to becoming part of the CWSDS. MatchBoard has successfully been 'matching' Manulife employees in Waterloo Region, Toronto and Montreal with non-profit boards since 2011.
"The program provided me with so much more," says Gappasova, adding this included both formal and informal support and board education during the matching process.
"It was surprising to see how much the MatchBoard organization is known and respected among the non-profit boards."
And as a member of the board, Gappasova says the time commitment has been very manageable. She also sits on the finance committee of the CWSDS.
"I feel the board is very professional and I have a perfect opportunity to not only contribute, but to grow and develop further," she says. "I would definitely recommend MatchBoard. I recently referred the program to my friend, who is a senior leader at Manulife."
For more on the Central West Specialized Developmental Services, call (905) 844-7864, or visit cwsds.ca.