Michael D'Aprile is very comfortable with numbers and cats.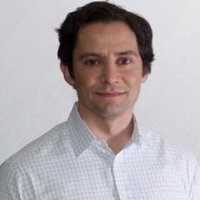 So, when the busy Manulife actuary was looking for a way to give something back to his community, Capacity Canada's successful MatchBoard program was there to help.
With guidance from Don McDermott, a MatchBoard facilitator with Capacity Canada, D'Aprile was 'matched' with Toronto Cat Rescue (TCR) several months ago.
MatchBoard, which links employees from major corporations to volunteer positions on boards of charitable non-profit organizations, has been utilized by Manulife staff in Waterloo Region, Toronto and Montreal since 2011. As well, it was expanded last year to include staff at the EY (formerly Ernst and Young) office in Kitchener.
"It's the only board I applied to," says D'Aprile, a Manulife actuary.
D'Aprile says TCR struck a chord with him right away, not only because he and his wife are the proud owners of a cat named Kali, but because of his work at Manulife.
"With my financial background, I knew I could help (the board)," he says.
TCR was established in 1994 and has found homes for thousands of feral, abandoned and abused cats since then. In the last year alone, the group has facilitated in the adoption of about 2,500 cats and covers an area from Whitby to Oakville, as well as operates in Kitchener-Waterloo via Hillside Kennels and the Kitchener-Waterloo Humane Society. To help co-ordinate this vast operation, TCR uses the services of about 900 volunteers.
Although D'Aprile had never sat on a board before, he says his only pre-requisite was to be part of a sustainable charity.
"My goal has been to be involved in a charity that was going to be around for quite a while. I also want to continue to learn for my own development."
As a board member, D'Aprile says the time commitment fits in nicely with his personal life and his work with TCR requires only a few in-person meetings and conference calls. He says his training through MatchBoard helped him prepare for being a board member.
"Don did a great job of outlining of what I could expect being on a board, and he was bang on," D'Aprile says.
Besides serving on the board, D'Aprile is also involved in various fundraising ventures for TCR, which includes the upcoming Scotiabank Waterfront Marathon on Oct. 22. Organizers are hoping to raise about $30,000 for TCR at the 5-km run.
"It's one of our biggest fundraisers," D'Aprile says.
As well, the organization holds a bowl-a-thon, plus adopt-a-thons in partnership with some of its corporate partners.
And even though he's only been involved since July, D'Aprile says he has already learned a great deal about how such a large non-profit organization operates.
"You need an awful lot of people with cars when you run a cat rescue to chauffer the animals around," he says, joking it's unlikely he will be welcoming another cat into his home any time soon.
"She (Kali) is the queen and as long as she's here, we're not getting another cat."
To learn more about Toronto Cat Rescue, email [email protected] or call (416) 538-8592, or visit torontocatrescue.ca.